Class VII Inter House Literary Character Enactment Competition 2021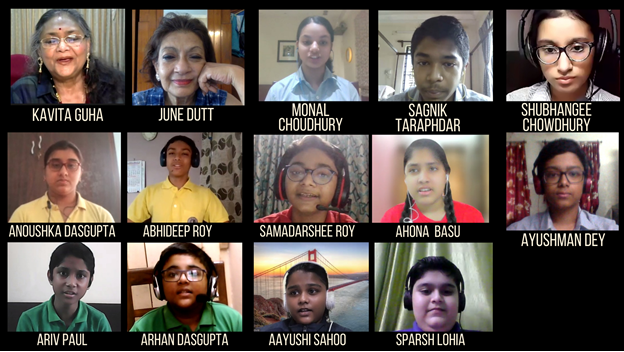 Garden High School conducted an Inter-House Literary Character Enactment competition for Class VII on 25 September 2021. The event was conducted via Zoom and had some very good enactment done by all the participants.
Chinar House was represented by Arhan Dasgupta (VIIB) and Ariv Paul (VIIF). Oak House had Ahona Basu (VIIB) and Samadarshee Roy (VIIE). Cedar House was represented by Anoushka Dasgupta (VIID) and Abhideep Roy (VIIB). Sparsh Lohia (VIIF) and Aayushi Sahoo (VIIB) were the participants from Palm House. The moderators for the day were Monal Choudhury (IXA) and Sagnik Taraphdar (IXA). Shubhangee Chowdhury (IXA) was the time keeper of the event while Ayushman Dey (VIIIB) helped with the photography. The event was adjudged by Mrs. June Dutta and our Pro-Rector, Mrs. Kavita Guha.
Results
First: Arhan Dasgupta (VII B) Chinar
Second: Ahona Basu (VII B) Oak
Third: Sparsh Lohia (VII F) Palm