CONGRATULATIONS TO SAIJAYANI BANERJEE !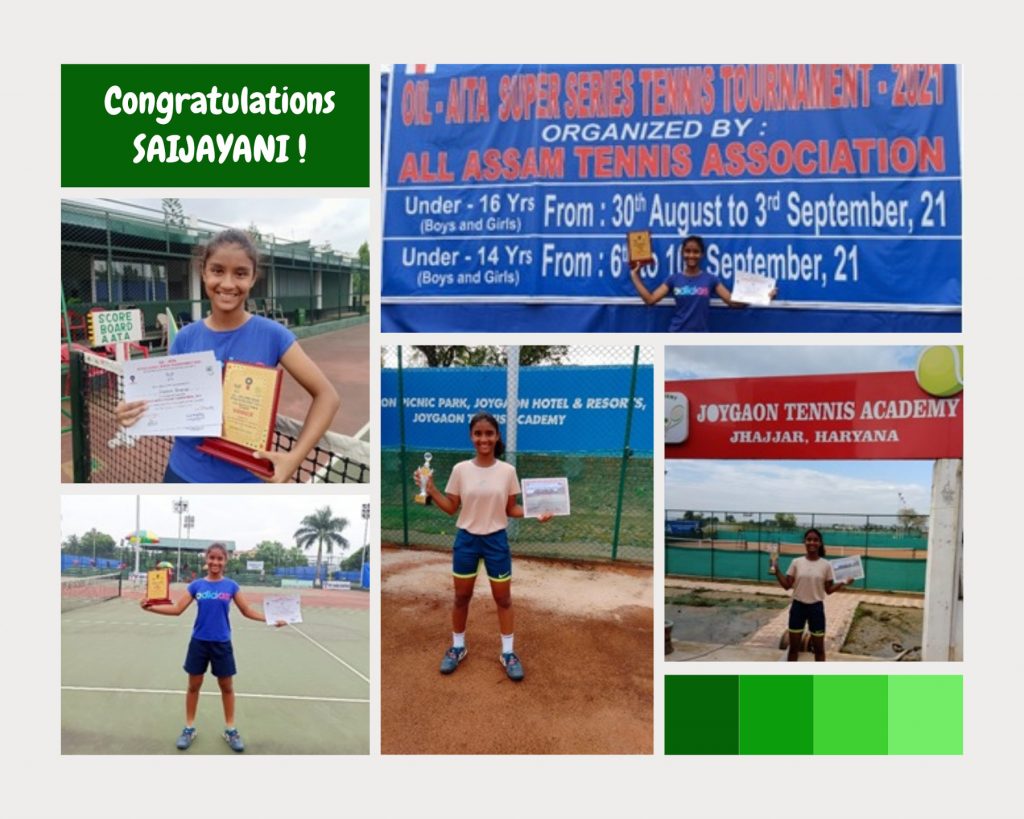 Saijayani Banerjee, Class IX Section B, participated in the Lawn Tennis tournament organized by the All Assam Lawns Tennis Association, Guwahati. She won the Doubles crown along with Vanilla Gugurapatti from Telengana on 2 September 2021.
In the Under 16 "All India Super Series" at Jhajjar (Haryana), Saijayani became the Finalist for the Doubles and the Semi-Finalist for the Singles Championship.
Congratulations to her for the wonderful achievements !