GOLDEN GAUNTLET – Inter School Sports Quiz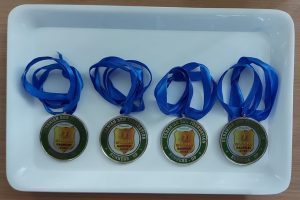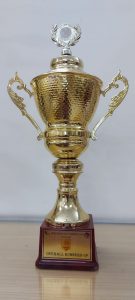 Students of Classes X and XI participated in the Inter-School Sports Quiz GOLDEN GAUNTLET, sponsored by the Debanjan Sen Foundation. The competition was held on a virtual platform from 29 June to 4 July 2021. 19 schools participated in this event.
The competition comprised 3 quizzes:
General Sports (TOUCHDOWN), Cricket (BEAMER), and Football (NUTMEG)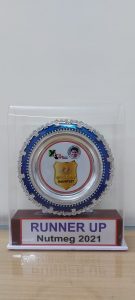 Biswaroop Chowdhury (XIA) was the Team Captain and the team members were, Monoshij Ghosh (XIA), Ishan Burman (XIC), Samriddha Nandi (10A), Shounak Mazumdar (XE) and Shiladitya Banerjee (XE).
Shounak Mazumdar, Biswaroop Chowdhury and Shiladitya Banerjee were placed Second in the Football Quiz (Nutmeg).
The boys showed their prowess in the face of stiff competition. In a nail- biting finish they did the school proud.
Garden High School emerged the Overall Runners- up of the event.