Quizzinius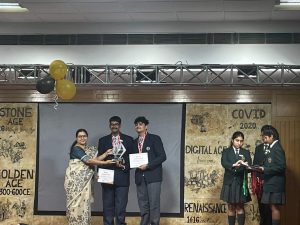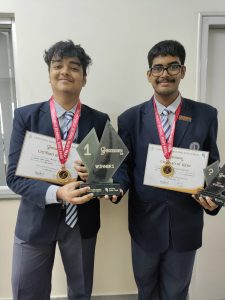 Students of Garden High School participated in the three day Quiz Festival, Quizzinius hosted by DPS Ruby Park from 13–15 January 2023.
Results:
Samraat Samiksh Sen 11B and Shiladitya Banerjee 11B secured the first position in the Senior Pop Culture Quiz.
Samraat Samiksh Sen 11B was declared the best quizzer of the year.
Shourya Saha 7C secured the second position in the individual quiz on Travel and Tourism.
Well done participants!
Congratulations to the winners!