Visit to R K Mission, Siriti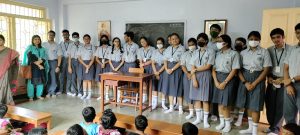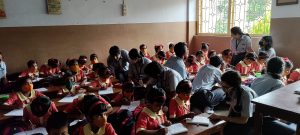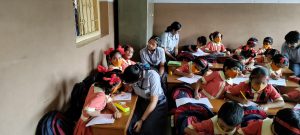 School prefects from Classes 10 and 12 of Garden High School were taken on 14 September 2022 to Ramakrishna Sarada Mission, Siriti. Exercise books were donated for the pupils of the institution.
They had an interactive session where the children of the Mission impressed everyone with their recital of the 'Vedic chant' and 'Swami Vivekananda's bani. The visitors (students of Garden High School) in turn, entertained them with the song, 'Jodi tor daak shune kew na aashe tobe ekla cholo re'. It was a part of their social service programme which the pupils of Garden High School enjoyed thoroughly.